A daily hot meal for everyone or anyone who needs it! We have been able to feed 1000 people daily from the St Johns Parish in Sydenham. Check out the UCEC Feeding Programme Sponsor Letter
To get involved with donating or volunteering, please Gloria on Whatsapp 073 114 8969 or email hello@ucec.org.za
Vukuzenzele Basic Skills Training
Help support our women – help them earn a living during these uncertain times. Purchase a face mask (R10), apron (R25) or peg bag (R15) made locally by the women of the Vukuzenzele Basic Skills Programme.
Place orders with Gloria on Whatsapp 073 114 8969 or email hello@ucec.org.za
About Us
Umgeni Community Empowerment Centre is a registered Non-Profit, Public-Benefit Organisation (034-250-NPO) since 2003, whose core practice is to benefit and uplift society.
Our Mission
To play a vital role in the implementation of programs aimed at empowering both individuals and communities to become self sustainable and contributory citizens.
Upcoming Events
Sorry, no posts matched your criteria.
Our
Causes
We were founded to help people in need and our projects are at the core of what we do!
Want to join with us?
Volunteers care for and make our community a better place. To help us identify where your knowledge and skills can be utilised best, please contact the office. Once your application has been received and processed, we can then be in touch and let you know wheres the next relevant placement.
Our
Gallery
Have a look at all the lives we  have been able to touch in an uplifting and meaningful way!
Salt of the Earth Feeding Programme 2020
29th May 2020
Vukuzenzele Basic Skills Training 2020
29th May 2020
Stop Human Trafficking Walk 2019
29th May 2020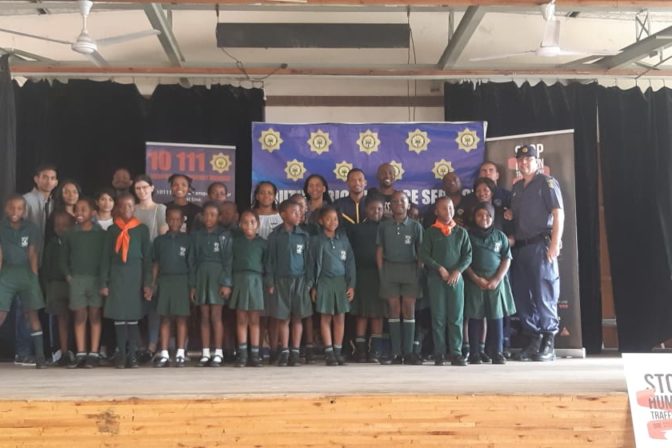 Stop Human Trafficking and Safety Talk: Addington Primary 2019
29th Jul 2019
Stop Human Trafficking Walk 2018
30th Jun 2019